REALLY Learn To Paint In Watercolor With Our Online Lessons
Watercolor Methods online painting lessons are for everyone.  We teach and build on basic watercolor techniques. Build your skills with lessons on color, composition, perspective and more.  Every lesson is in depth and takes it step by step.
At least one new lesson added each week – over 160 lessons and counting!
"Third Thursday Paint-Alongs", 5:30pm Eastern Time on Our Facebook Page
Next Paint-Along - Thursday, June 18th
Go To Facebook Page
Our Newest In-Depth Lesson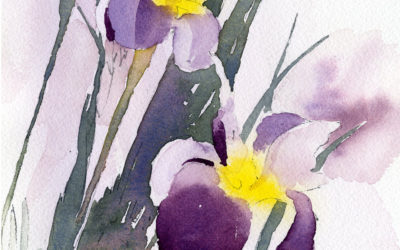 Irises In Vignette  The painting in this lesson is a "vignette" - which is explained in the lesson. The composition is built around the use and contrast of positive and negative space. It's an easy lesson because there's less paint and more paper. We work through it...
How About Some Sketching?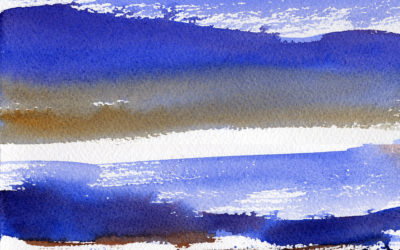 Paint Easy Landscape Scenes WatercolorThis is an easy lesson that everyone one should do! We'll paint six simple landscape scenes with a single brush and a few colors. You'll really learn how to use one basic technique and getting the best from watercolor without...
New To Or Struggling With Watercolor?
What Can Go Wrong In Watercolor Painting - Blooms, Streaks, and Mud iframe...
We Have A Learning Track Just For You!
Click Here
Landscape Painting Lessons
Seascape Painting Lessons
Still Life Painting Lessons
Search For Lessons By Topic, Subject, Concept, or Technique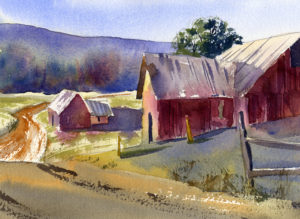 Watercolor Painting Demonstration Painting A Rural Scene In Evening LightA Facebook live demo from April 16, 2020.  Available to replay ...
Go To Lesson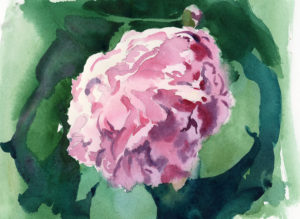 Watercolor Painting Demonstration Pink Peony Blossom Fast and  Loose on Hot Press PaperA Facebook live demo from April 2, 2020.  ...
Go To Lesson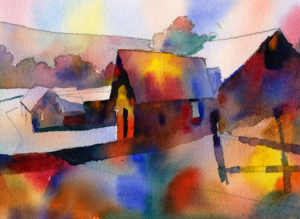 Watercolor Painting Demonstration Painting A Rural Scene With The Color Patch Method ...
Go To Lesson
Premium Monthly
1st Week Free
Then $12.99 per month
Access to All Content - Lessons, Downloads and Premium Extras
Premium Annual
$140/yr - 10% Discount Over Monthly Cost
Access to All Content - Lessons, Downloads and Premium Extras
Basic
Access to Basic Lessons and Free Content
Facebook Community
Third Thursday Online Demos
Watercolor Methods Founder and Instructor – Tony Conner
I am a passionate and dedicated watercolor painter and enjoy helping others make progress in their own watercolor practice.
My watercolor painting journey was, I suspect, just like your own. I spent a lot of time trying to find those precious bits of free time that I could devote to learning, practicing and painting.
I've taught watercolor painting classes and workshops for the past 15 years. That experience has taught me a couple very important things about nearly all aspiring watercolor painters: nearly everyone struggles with the basic handling and techniques; along with getting a handle on those, some simple design and composition quickly improves everyones work.
Watercolor Methods lessons were developed with my own experience as a student as as an instructor in mind.  The lessons are in-depth and step-by-step. There is a focus on the fundamental techniques, composition principles and a good bit of explanation and insight into thinking and process.
I want you to enjoy the unique beauty and qualities of this medium the way I do and hope Watercolor Methods will help you on your watercolor painting journey.