Useful Basic Materials, Techniques and Info For Watercolor Painting
These videos provide useful and helpful information for watercolor painting, especially if you are just getting started.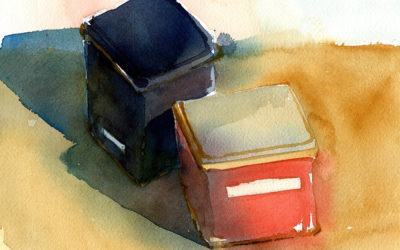 Light and Form In A Simple Still Life Quick Demo Of An In-Depth Watercolor Painting LessonThis is a quick demo for a recent step-by-step lesson video. What's In The Full Lesson? In the full lesson, we take a sketch of a work - originally done as a "two-minute drill"...