Are You A Beginning Watercolor Painter?
Or maybe an experienced but struggling one?
In either case, you already know that watercolor is a beautiful and unique medium. Using it well takes some time, but getting a handle on the basics is easy. This learning track will ease you in with information about the best supplies to start with, learning the basic techniques, and continues with some easy painting lessons.  This starts you out with info about materials and some tips that will help you get off to a good start.
Supplies And Materials For Watercolor Painting
If you are really just starting out, the first playlist shows you the basic materials you actually need, how to minimize their cost, and  getting set up to paint.  You can also download a Recommended Supplies And Materials booklet. It discusses the necessities and the optional supplies and has a single page buyers checklist as well. Pay close attention to the video about materials. Most folks buy too much low quality paint, brushes that are too small, and the worst kinds of paper to learn with – usually in an effort to save money.
Basic Watercolor Painting Techniques
There are really only a handful of watercolor painting techniques. Even the most accomplished watercolor work relies on these few.  The Basic Techniques playlist has four lessons; three cover the four basic techniques  – Wet-Into-Wet, Dry-Into-Wet, Drybrush, and Lift.  The forth lesson shows the three most common flaws – Blooms, Streaks, and Mud  – how to avoid them altogether, and how to fix them if you couldn't avoid them. 
It seems to good to be true, but these techniques are the only ones you need to know. They'll get you started and take you as far as you want to go. Get a handle on these four first! It will boost your ability right away. And will make it easier to make progress.
Also, watch the video on what can go wrong – blooms, streaks and mud.  You'll want to avoid these and this video will show you how they happen and how to avoid them.
Easy Painting Lessons
After that, follow along on with four easy watercolor painting lessons. They will show you how to create a painting step-by-step, using some combination of the four basic techniques.  Like all Watercolor Methods lessons, these go through the whole painting process, step-by-step, explaining both what we are doing and why we are doing it.
Once you have gone through these playlists – especially basic techniques and easy painting lessons – you'll be primed to explore and progress in your watercolor painting very quickly!
So – take the leap!
Supplies, Materials, Setting Up, Getting Started Painting
Error: View efd243349d may not exist
Four Lessons To Get You Started

The Four Techniques To Know and Troubles To Avoid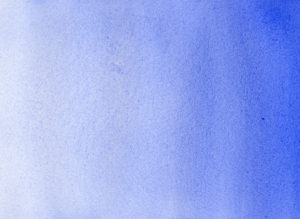 Wet Into Wet Watercolor Painting Lesson This lesson can be watched with at least a BASIC MEMBERSHIP. Already a Member?  ...
Read More
Then Try These Easy Painting Lessons
Error: View e5749cbqek may not exist
Go On To These In-Depth Lessons When You Are Ready
Landscape Painting Lessons
Seascape Painting Lessons
Still Life Painting Lessons