Online Classes and Workshops
Online, Instructor-Led For Comprehensive Learning!
Online Classes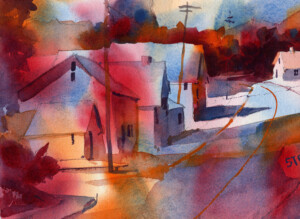 August 17th, 6 - 8pm Eastern. Loosen up your watercolor painting in this one evening class. Work with bright color ...
More Info
Online class. Begins August 5th - 4 weeks. Great for Beginners and anyone struggling with watercolor. Thursdays, 6 - 8pm ...
More Info
 About Online Classes
All online classes follow a similar format that is great for learning! All include Pre-class work, Weekly Critque, Online Class, Class Recording.
Pre-Class Work – Work done outside of class to prepare for the next Online session.  Pre-classs work is often submitted for the Weekly Critique before class, then the actual class.
Weekly Critique – Outside class work is submitted each week for critique. The instructor gives each student specific feedback on their work. The critque is recorded and made available a couple days before the upcoming class. 
Online Class – The Classes are generally two hours long and  held on ZOOM. They may include a combination of: presentations and lectures by the instructor; group practice exercises; group paint-alongs; and individual work.  The classes are interactive and encourage student participation.
Class Recording – All Classes are recorded for review. The recordings are usually available for viewing withing 24 hours after class.