Membership Plans
Monthly or Annual Billing – Convenient, Cost-Effective Learning – Pause or Cancel Anytime
Learn Watercolor With A Variety Of Tools And Methods
A large – and growing – library of lessons on painting landscapes, seascapes, florals and still life. Every lesson is step-by-step, in-depth, and gives the 'how's' and the 'why's'. Access all lessons at times convenient for you.
Beginner's Learning Track
A group of 26 lessons just for the Beginner – or anyone struggling to get a handle on this tricky medium! Will get you started well or back on track when you are struggling.
Learning tracks with multiple lessons in important painting skills.  Learn the basics of Color, Value, Color Schemes, Linear Perspective and more. We are adding new foundation skill lessons and libraries all the time.  
 A weekly challenge to build skill, confidence and help you make progress. The challenge is sent out in email each Friday along with other info, tips and more. 
At least one new lesson is added every month. Each includes background info, supplies and materials, and step-by-step instruction. 
We get together live, on-line the Second Sunday of each month for some Q&A, Demo's, Paint-along projects, and more.  Every Second Sunday session is recorded if you miss or want a review. 
Monthly Billing

We'll take care of collecting your monthly fee, automatically, once a month. 
And, we'll send an email to let you know.
First Week Free, then $19.99 per month
Monthly Billing

We'll take care of collecting your fee, automatically, once a year. 
And, we'll send an email to let you know.
$190/yr – a 20% discount off the monthly amount!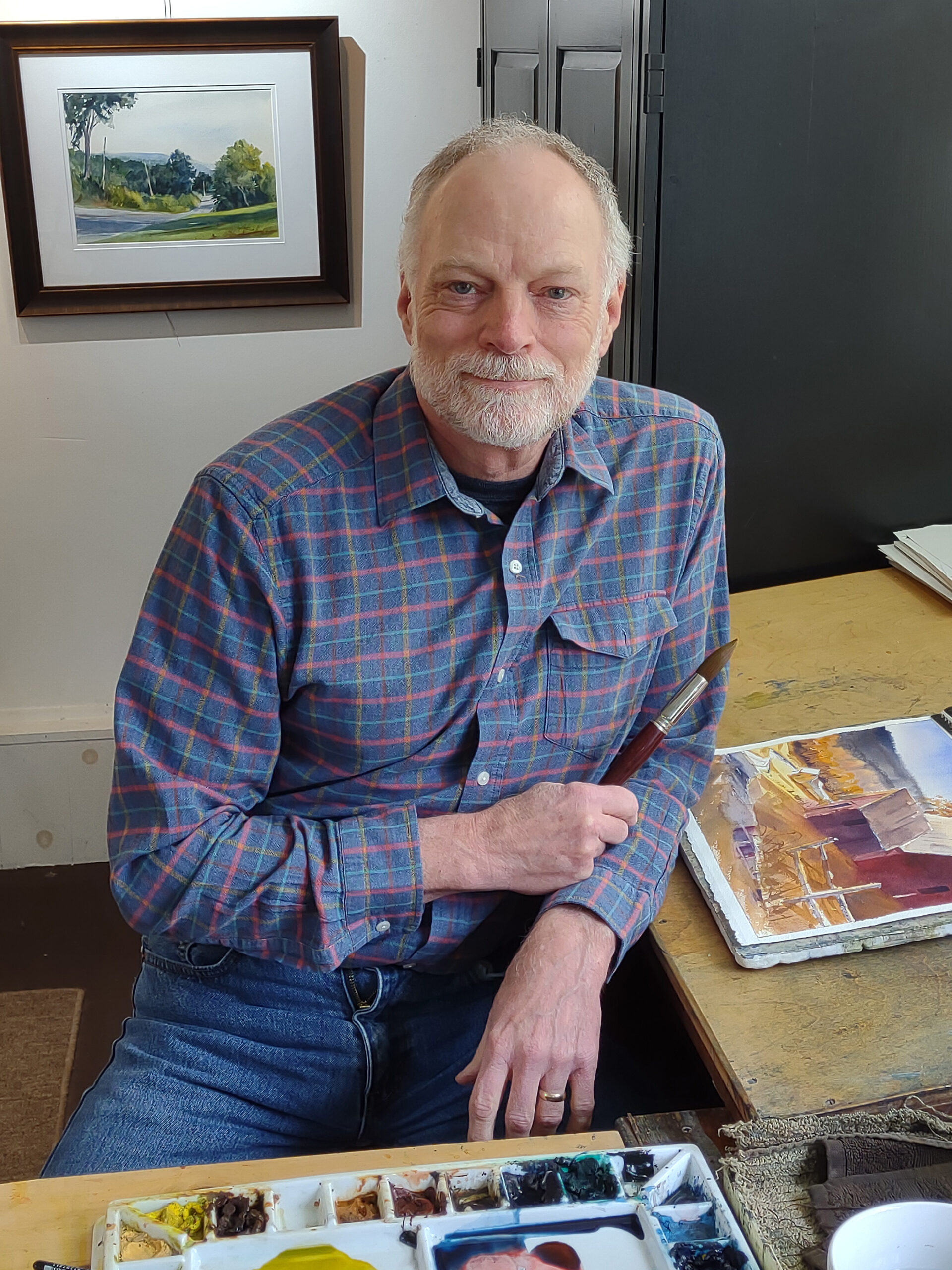 Share in the the knowledge and skill accomplished artist and instructor Tony Conner.
He has taught watercolor artists at all skill levels for nearly 20 years. Learning this tricky medium means getting handle the important basic techniques and learnign to use them well.
The lessons and tutorials on Watercolor  Methods were developed to address the typical problems encounterd by most watercolor painters. They span a range of topics from basic materials and techniques to more compex ideas in color, composition, perspective and more. 
ALL lesson feature a focus on foundational watercolor painting techniques along with easy and powerful composition ideas.
There is something for everyone – from beginners to advanced. Let us help you on your watercolor painting journey!