Two Minute Drills
Fast And Loose Painting Exercises For Building Skill
These fast exercises probably won't result in a great painting but they are fast and loose and will teach you to get the best out of watercolor. 
Working fast means working with loose, fluid washes – essentially wet-into-wet technique, the most fundamental watercolor painting technique of all. It also means acquiring the ability to see and combine shapes from different areas and objects. This "shape-making" skill is directly related to the ability to design and compose your picture space in a dynamic way. And, finally, you'll gain skill and control with your brush, learning to capture the essence of a scene or subject.
All are good reasons to work fast with a time deadline. Even more so, these fast drills are fun and take very little time.
So, have some courage and jump-in!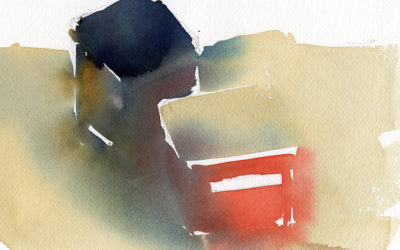 Fast And Loose Watercolor Painting Lesson Build Basic Brush and Wash Skills With Another Fast LessonFast Work For Building Skill Working fast and loose with a short deadline rarely results in a masterpiece, but it does help build skill with the brush and those...