Lessons Online Today - New Ones Added Every Week!
Premium Memberships Available - Access To All Lessons
Premium Memberships provide access to all lessons, anytime, all the time - for a fraction of the cost of a regular class or workshop
Quick Demos – Free To Watch!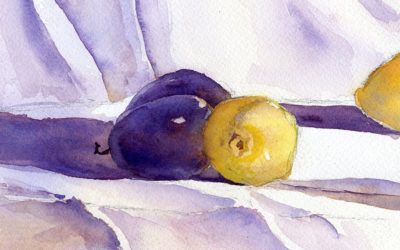 Quick Demonstration - Lemons and Plums Still Life Full, Step-by-Step Lesson Available With Premium Membership A quick demo cut of a recent in-depth watercolor painting lesson on watercolormethods.com The full lesson is available with a Premium Membership and includes...