New Premium Lesson!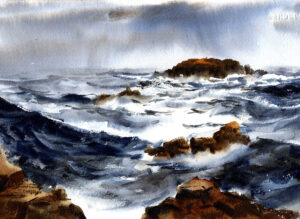 Stormy Seascape
Soft Texture Is The Key
This lesson shows how to create active, stormy ocean water with foamy white water. 
It's a challenging lesson that uses basic techniques but worked very fast.
Free Lessons
We have 25 Free Watercolor Painting Lessons that cover Basic Materials and everything you need to know in a Beginners Lesson Series.
Premium Learning Library
A library of over 200 video painting lessons and tutorials that cover a wide variety of subjects, knowledge and skills.
Premium Memberships Available
We have over 200 watercolor painting video lessons and tutorials available in the Learning Library.  Access all lessons with a Premium Membership. Choose from Monthly, Quarterly and Annual.
This Week's Featured Lessons and Series
New Premium Lesson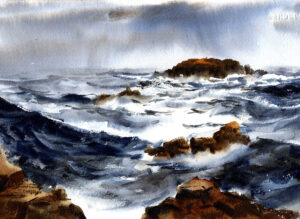 Stormy Seascape
Free Seascape Lesson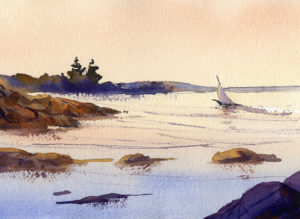 Easy Quiet Seascape
Lesson Series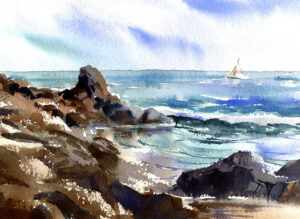 Painting Seascapes