New Premium Lesson!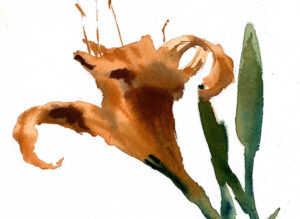 Orange Day Lily Quick Sketch
An easy lesson that explores a Secondary Triad Color Scheme.
Although they need not be 'quick', working quickly in watercolor almost certainly requires working wet-in-wet and with confidence. No matter the starting idea, working quickly also develops several other skills valuable when working in a medium, like watercolor, that requires both confidence and freedom.
The main idea for this sketch is to explore the Secondary Triad, but we'll work on those other skills along the way.
Free Lessons
We have 25 Free Watercolor Painting Lessons that cover Basic Materials and everything you need to know in a Beginners Lesson Series.
Premium Learning Library
A library of over 200 video painting lessons and tutorials that cover a wide variety of subjects, knowledge and skills.
Premium Memberships Available
We have over 200 watercolor painting video lessons and tutorials available in the Learning Library.  Access all lessons with a Premium Membership. Choose from Monthly, Quarterly and Annual.
This Week's Featured Lessons and Series
New Premium Lesson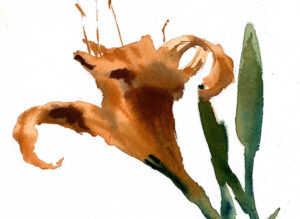 Orange Day Lily Sketch
Color Lesson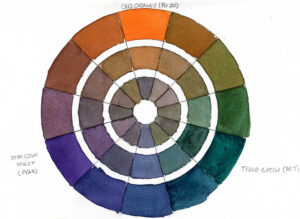 Secondary Triad Color Wheel
Lesson Series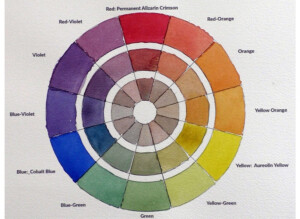 Color Basics For Watercolor