Tony Conner's Watercolor Methods
Tony Conner is an accomplished watercolor artist and watercolor instructor from Vermont.
His teaching approach presents the 'hows' and the 'whys' in easy to understand language.
Watercolor Methods brings this approach to over 200 video lessons, demos and tutorials.
Try This Lesson FREE!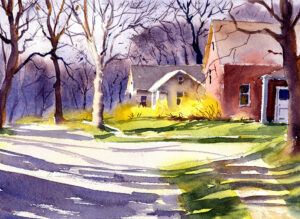 Forsythia In Bloom In A Spring Landscape
Capture Light On The Spring Landscape In This Lesson
This lessons shows how to capture the bright blooms of Forsythia in early spring light. The real keys to success are the underlying value composition and choice of color palette. 
This is one of more than 200 Premium Lessons! Try it out for FREE! 
Free Lessons
We have 25 Free Watercolor Painting Lessons that cover Basic Materials and everything you need to know in a Beginners Lesson Series.
Premium Learning Library
A library of over 200 video painting lessons and tutorials that cover a wide variety of subjects, knowledge and skills.
Premium Memberships Available
We have over 200 watercolor painting video lessons and tutorials available in the Learning Library.  Access all lessons with a Premium Membership. Choose from Monthly, Quarterly and Annual.
This Week's Featured Lessons and Series
New Premium Lesson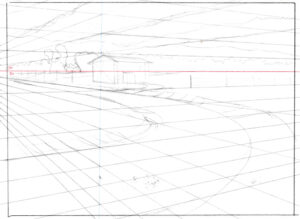 Using A Perspective Grid For Space and Distance
FREE Lesson
Linear Perspective Basics
Lesson Series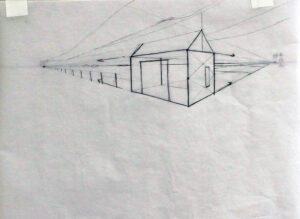 Linear Perspective