Sharing The Art of Watercolor Painting
Upcoming "One Evening Workshops"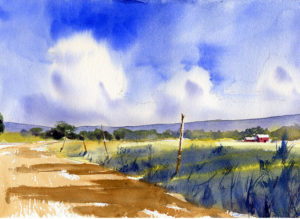 "One Evening Workshop" - Thursday, July 15, 2021 6 to 8:30 pm Eastern ..
More Info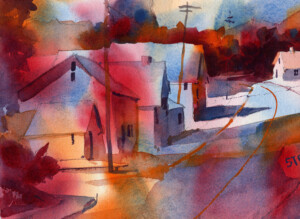 August 17th, 6 - 8pm Eastern. Loosen up your watercolor painting in this one evening class. Work with bright color
More Info
Upcoming Live Online Classes
Live Class. Begins July 13 - 5 weeks. Comprehensive Class Covering Elements, Technniques and Composition. Tuesdays, 6 - 8pm Eastern ...
More Info
Online class. Begins August 5th - 4 weeks. Great for Beginners and anyone struggling with watercolor. Thursdays, 6 - 8pm ...
More Info
Newest Premium Lesson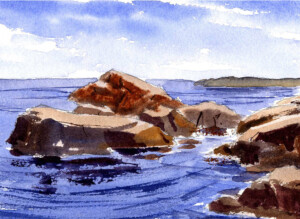 Paint an easy seascape scene in watercolor. This lesson uses watercolor painting techniques for good effect ...
Go To Lesson
Free Lessons
We have 25 Free Watercolor Painting Lessons that cover Basic Materials and everything you need to know in a Beginners Lesson Series.
Lesson Library
Our Library has over 180 watercolor painting lessons and tutorials. All are in-depth, step-by-step with explanation of the 'hows' and the 'whys'.  These lessons are accessible with a Premium Membership.