Free Watercolor Painting Lessons
Our Lessons Make Learning Watercolor Easy
Watercolor is a uniquely beautiful medium that needs unique techniques and methods for sucess.
These FREE lessons will give you a taste of our lessons. Each is in-depth, step-by-step showing you the 'hows' and the 'whys'.
This is one of over 20 lessons on the basics of watercolor painting. It includes lessons on other basic techniques, supplies and materials, tips & tricks and some really easy lessons to get your feet wet.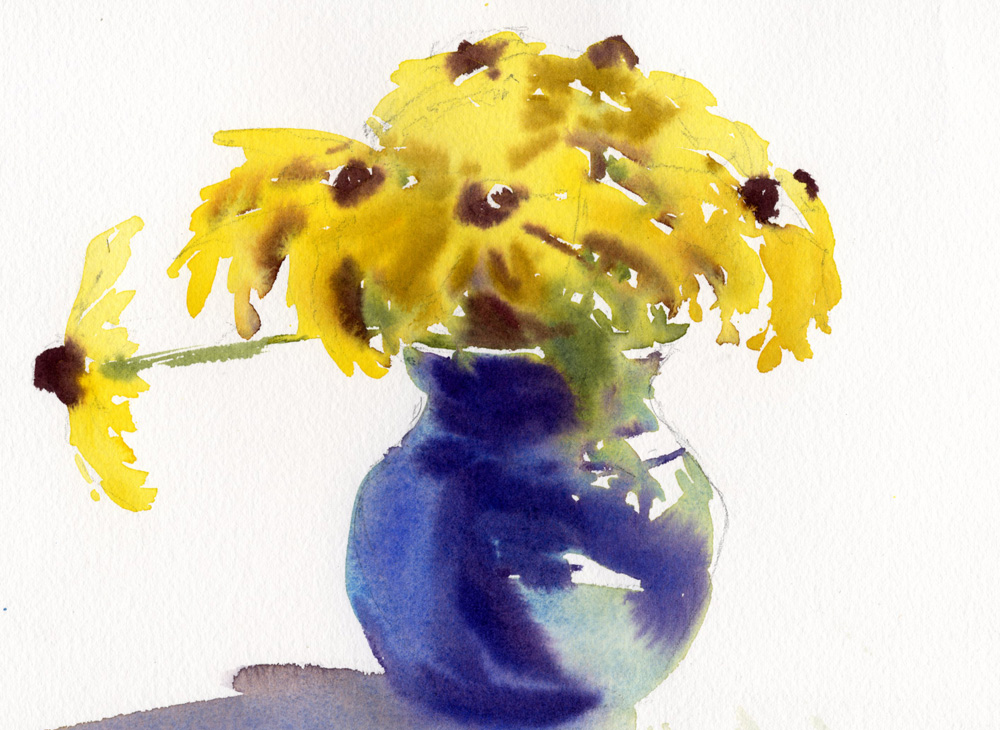 Learn to get the best from watercolor with this lesson!
Free-flowing washes and glowing transparency are unique characteristics of watercolor. This lesson shows how to get both with two basic watercolor techniques : wet-in-wet and dry-in-wet washes.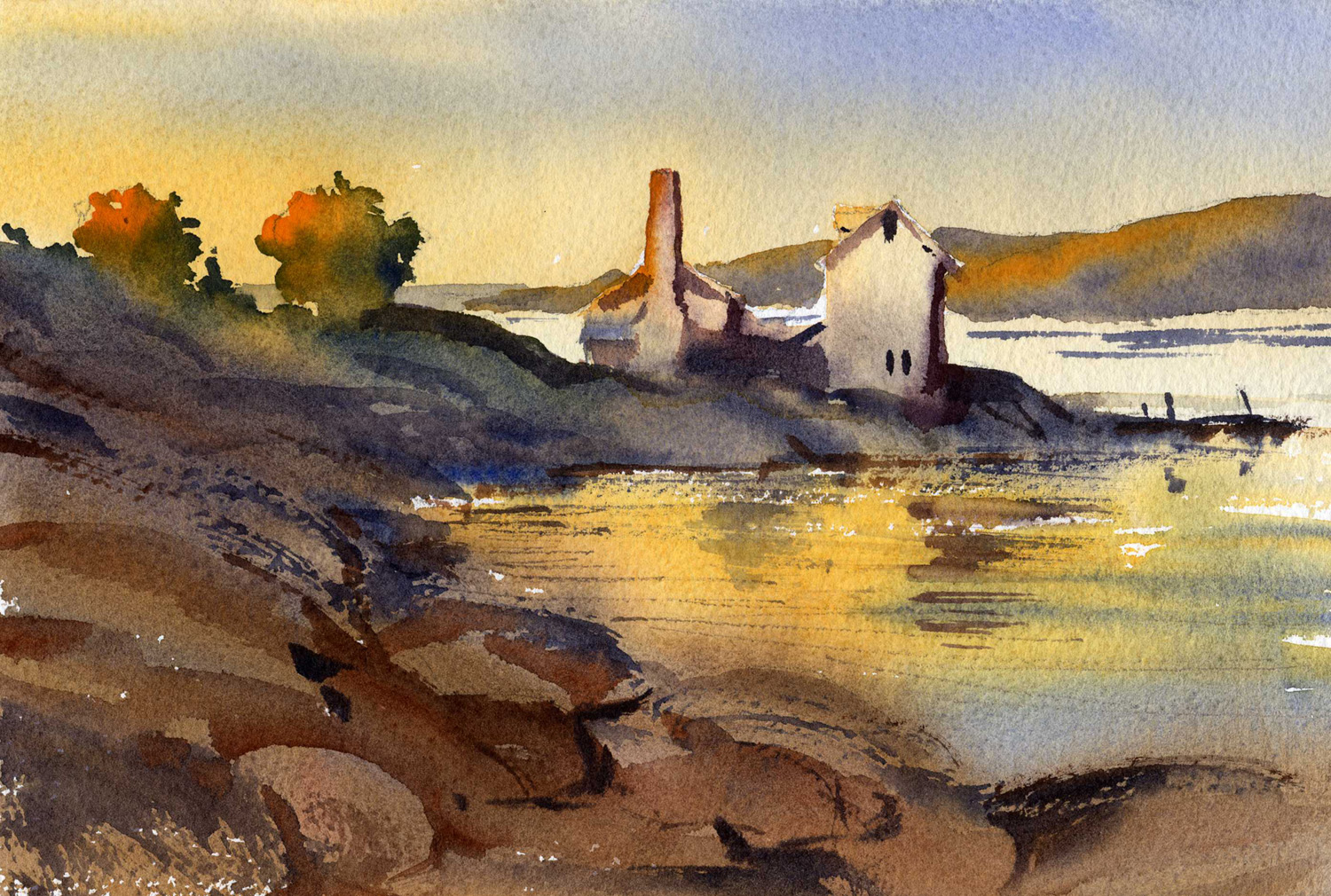 Use simple whatercolor techniques for great effect and learn how to focus on the subject and build a strong composition from the start.
The composition design also helps capture the sense of warm evening light. 
Learn how in this lesson. 
Make Your Watercolor Journey Easier
Learn The Methods That Tame This Tricky Medium!
I love helping others on their watercolor painting journey!
Teaching watercolor artists for over 18 years has taught me that nearly everyone struggles with the same problems.
With different learning methods and lessons designed to overcome common problems, your progress will be fast.
There is something for everyone – from beginners to advanced.
Let me help make your watercolor journey easier and faster!
Get Started!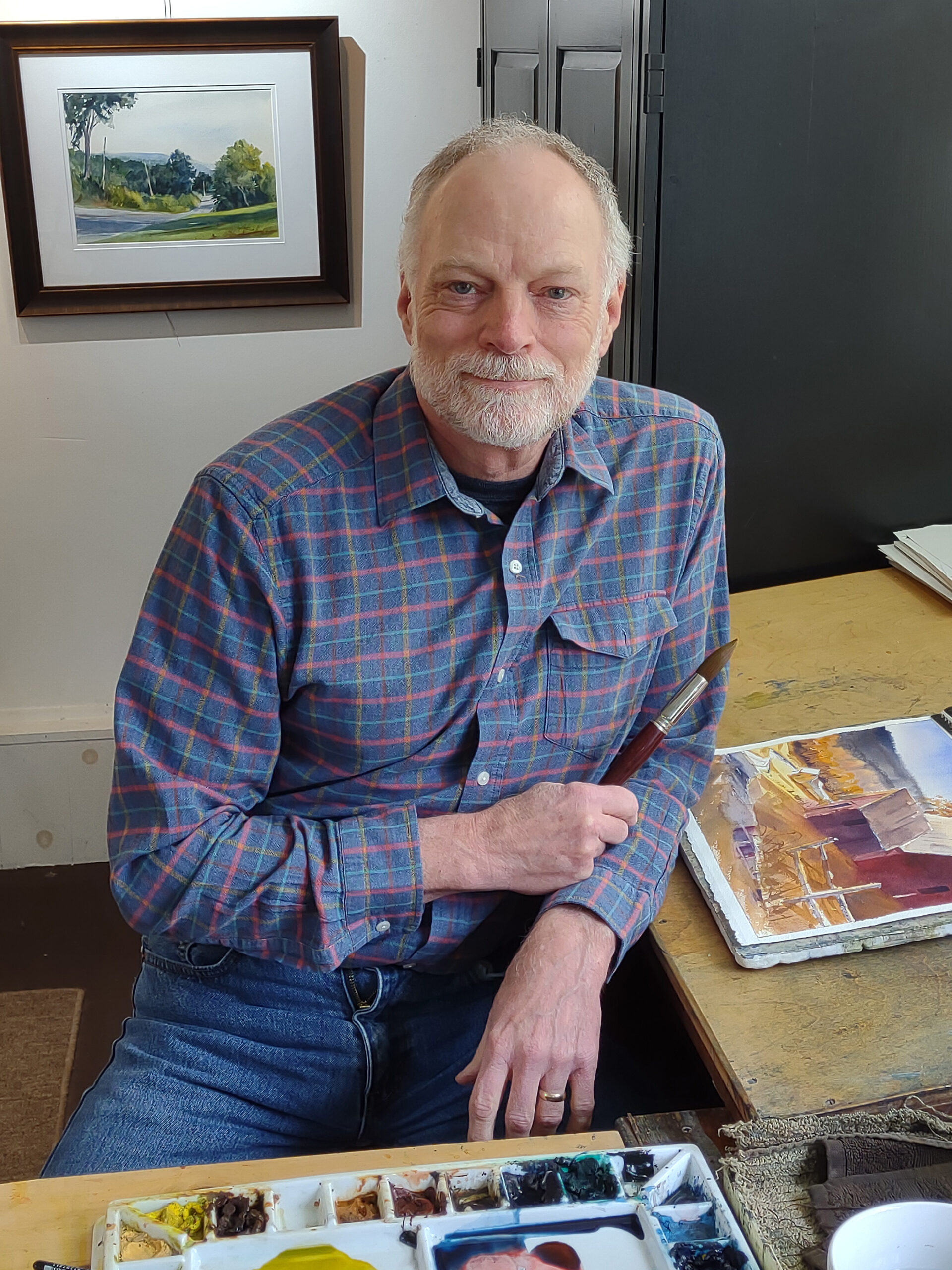 How It Works!
A Combination of Learning Methods For Fast Progress
Your active Membership gives you acces to:
Entire Library of Lessons (over 150 and growing)
Foundational Learning Tracks For Skill and Knowledge Building
Special Learning Track For Beginners
Weekly Skill Challenge for motivation and practice
"Second Sundays" – live, online get-together
Second Sunday Recordings for review and practice
Get Started!