Painting Flowers In A Field
Sometimes you want to paint groups of flowers in a field or garden – this lesson show you how.
Gardens and fields have lots of individual flowers that show up as spots of color among the green.  Often our approach becomes fussy and picky as we try to paint around all those individual blossoms. 
This lesson shows you an easier and faster way!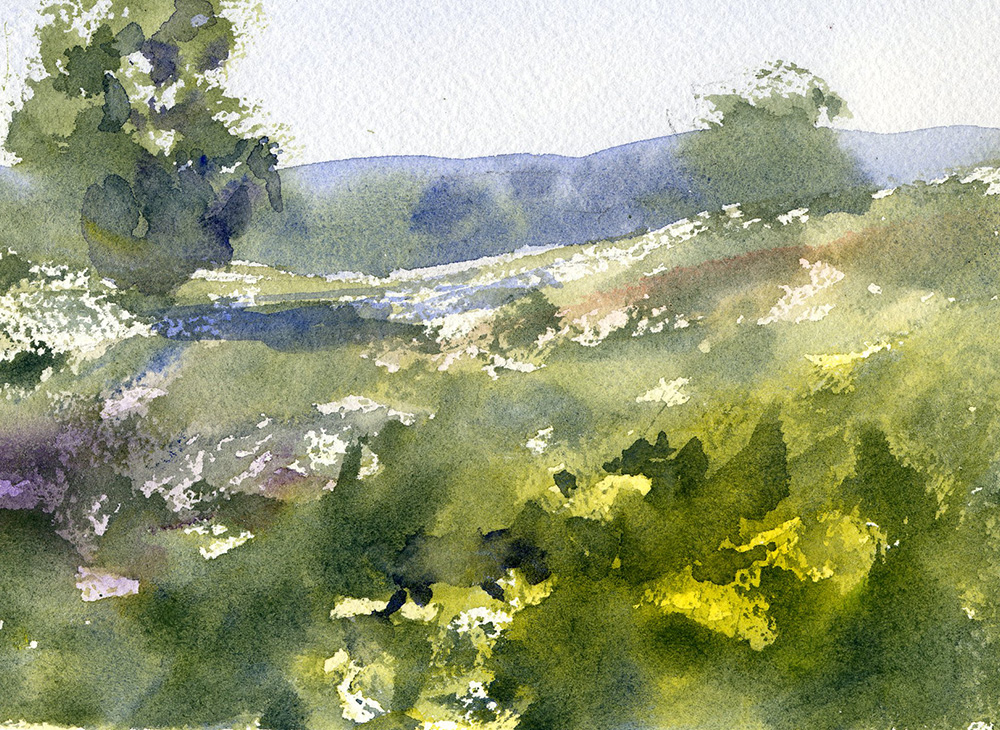 Painting The Look Of Summer Flowers
Summer fields and gardens have lots of flowers. For the most part, the flowers themselves really appear as spots of color surrounded by the greenery that are the stalks and leaves of the flowers and other plants that are not in bloom.
With a subject like that, the impulse is to get out the small brush and make nit-picking marks or spots, one-by-one, to represent our flowers. This will work well in other media. But, not so much in watercolor.
The Secret Technique
Actually, it's really not a secret.  Using a technique that combines wet-in-wet and drybrush, it's possible to great a really great look for your field or flowers.
It might sound mutually exclusive – wet and dry together.  It's not entirely. But the combination is tricky to pull off at first. But, with a little practice, you'll feel like a pro!
Get ready, turn on the video and let's jump in!