Paint Beach Scene With Figures

Work On Rough Paper Using The "Direct Method"
We take on a couple of challenges in this lesson. One is working on rough paper with decisive, direct strokes. We'll try to capture the look of standing water on the beach with texture and reflections.

Just to add to the challenge, we'll add figures to the scene as well!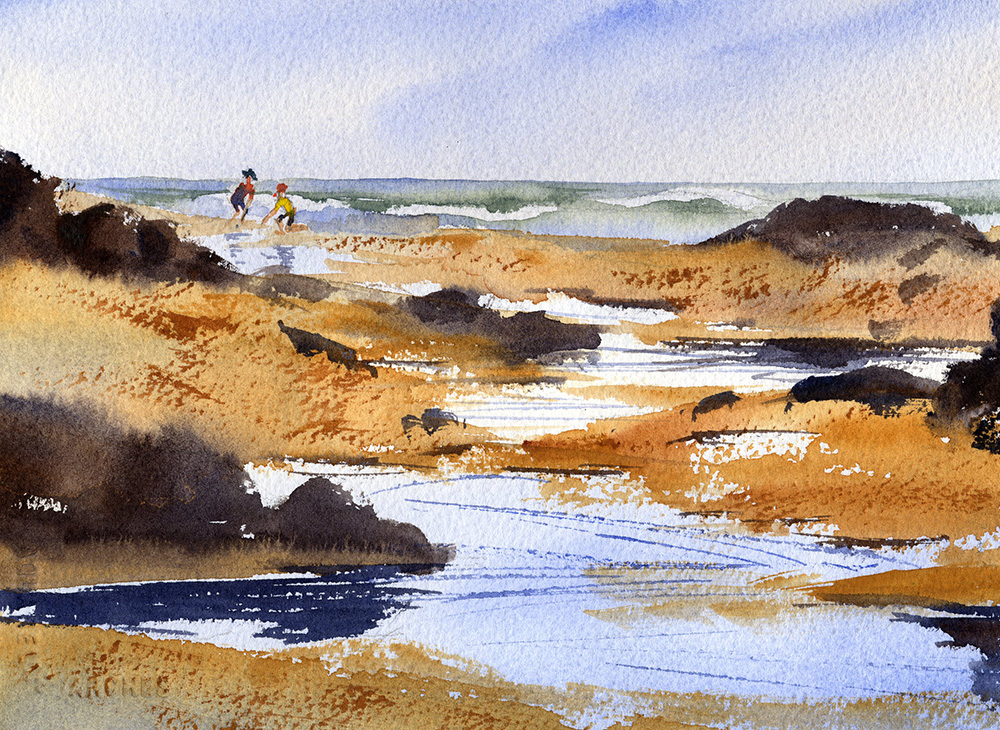 Another Beach Scene…
Yes, it's another beach scene…    But, we'll be adding a couple of interesting challenges to make it interesting for you!
We'll work on rough paper in this one. It's a chance to learn how to work with, and get the best out of the texture on this paper.  We'll also add a couple figures to provide life and atmosphere.  Adding figures is sometimes a bit scary – but you'll see how easy it is in this lesson.
Drawing Layout For Any Painting
One note on the drawing layout. The downloadable layouts are done with heavy lines to make it easy to see and copy onto your watercolor paper. It is best not to draw the lines too heavy on your paper, especially in the sky, since there is a good chance the lines will show through the paint. It's not a deal-breaker, but those heavy pencil lines are sometimes a distraction.
What you'll need
Get ready, turn on the video and let's jump in!