The painting in this lesson is a "vignette" – which is explained in the lesson. The composition is built around the use and contrast of positive and negative space.
It's an easy lesson because there's less paint and more paper. We work through it step-by-step too!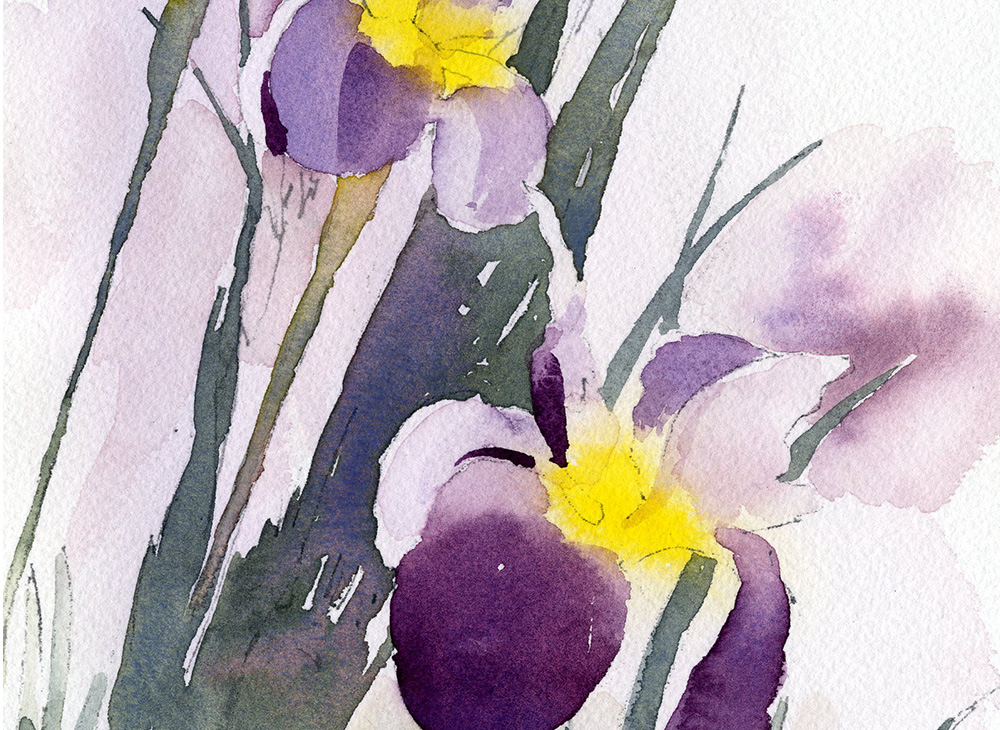 Creating Positive From Negative (and vice-versa)
There are many ways to paint any subject representationally – from the ultra-realistic to hyper-impressionistic. The differences often have to do with style and technique. In some cases, the difference lies in the use of space.
All paintings are visual illusions created by dividing up finite two-dimensional space – hopefully in a  dynamic and eye-catching way.  We often speak of placing shapes on our picture plane. Usually we are placing "positive" shapes; the shapes that represent the objects that make up the subject of our work.  The remaining shapes – those we find in between and around our positive shapes – are "negative" shapes.  It's common to think of negative shapes as background and paint them in a manner similar to the positive shapes.
It is also possible to create dynamism and visual interest by contrasting  and interweaving positive and negative shapes for visual effect.
That's what we do in this lesson.
Like all of our lessons, we'll use very easy, basic techniques through the whole painting.  We'll really concentrate on simple but effect contrasts of positive and negative space.
Drawing Layout For Any Painting
One note on the drawing layout. The downloadable layouts are done with heavy lines to make it easy to see and copy onto your watercolor paper. It is best not to draw the lines too heavy on your paper, especially in the sky, since there is a good chance the lines will show through the paint. It's not a deal-breaker, but those heavy pencil lines are sometimes a distraction.
What you'll need
Get ready, turn on the video and let's jump in!